Horizon 2020 – The EU frame work programme for research and innovation
According to the European Commission, a significant part of future goods and services are as yet unknown, but the main driving force behind their development will be Key Enabling Technologies (KETs), such as nanotechnology, micro- and nanoelectronics including semiconductors, advanced materials, biotechnology and photonics.
The Translational Medicine Living Lab is mainly focused on the development of Advanced Material but its partners hold solid competencies in the development and exploitation of biotechnology and nanotechnology based innovations.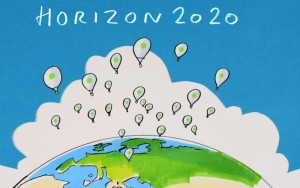 H2020 is the biggest EU research and innovation programme aiming at securing Europe's global competitiveness. H2020 couples research and innovation to help EU achieving competitiveness on excellent science, indutrial leadership and tackling societal sciences.
With the new call coming up, the Translational Medicine Living Lab and its partner institutions could represent valid subjects to team up with for competing at european and international level.
Meet  the innovation team, our researchers and their activities and see our facilities to design the best cooperation plan!